MS Smaløy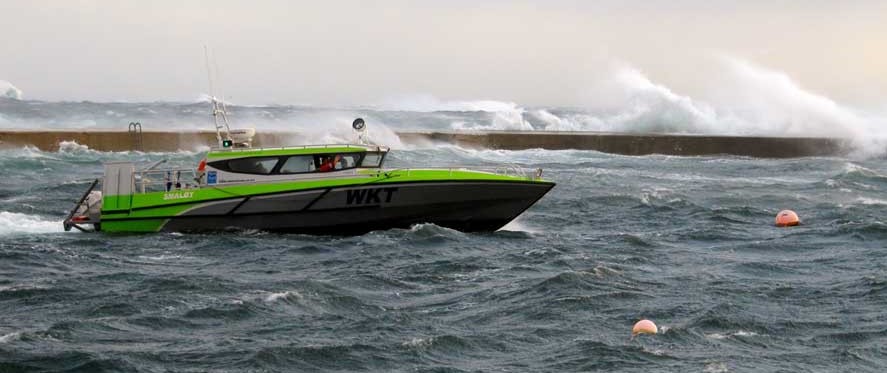 MS Smaløy is a modern aluminum boat built in 2011. The boat is 14 meters long and it can take 12 passengers + crew . It is built with a quiet cabin which takes away most of the structure-borne noise, and which again makes it very comfortable to be aboard. Take a seat in our comfortable leather seats and have a fresh cup of coffee while you're enjoying the view. Trade area 30-40 knots. The boat is equipped with a water-jet propulsion unit, which allows us to go in the most amazing and shallow waters - ready for a beach landing?! Water-jet propulsion means that we do not need to worry about floating objects (fishing gear, ropes etc) that can be a danger to propel boats. MS Smaløy is certified by the Norwegian Maritime Directorate. We have updated safety equipment on board such as life jackets , life raft, automatic positioning system whit a direct link to the main rescue center, pyrotechnic materials, emergency call system, a main radio/VHF and additional handheld device, modern GPS chart-plotter/navigation systems, additional high-mounted emergency battery for telecommunication and positioning systems. Distress signals, and more.
The boat has 220v power, wireless wi-fi, refrigerator and a toilet.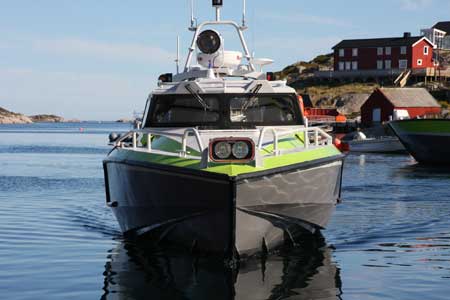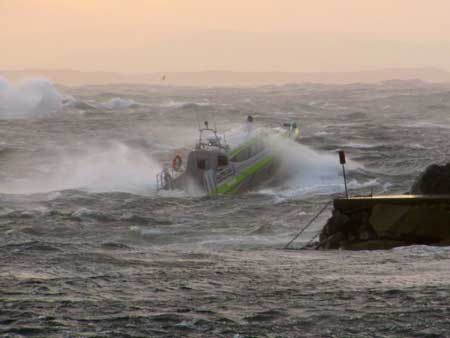 Photos of MS Smaløy in a storm: Andreas Krogstad.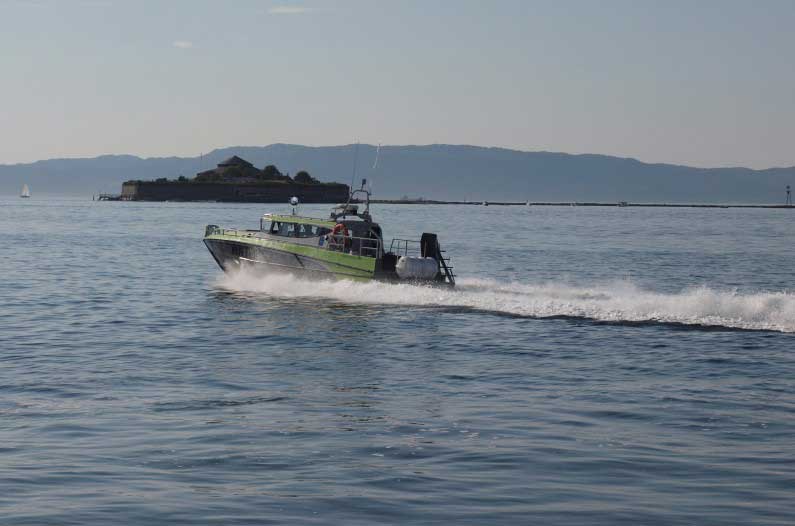 Photo of MS Smaløy passing "Munkholmen" in Trondheim: Jon Boye Andersen